In recent years circular economy (CE) has been gaining momentum among European businesses and consumers; nonetheless it still appears to be a niche reality, with few SMEs preparing to embark in the many challenges to equip themselves towards that objective.
The good news is that there is hope for speeding change, with projects such as 2Good2Go working as catalyzers for SMEs to boost that transition. The project is carried forth by the EU partnership between Italy – Fondazione Toscana Sostenibile (FTS) – Poland, Bulgaria, Lithuania, and Croatia.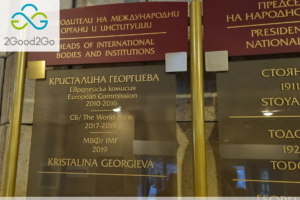 Convening in Sofia, one of Europe's most ancient capitals, participants of the LTTA meeting were welcomed by the Bulgarian partners at the prestigious University of National and World Economy (UNWE).  The University, which was established in 1920, boasts among its graduates some of the country's finest figures involved in the current international panorama, such as Kristalina Georgieva, the Managing Director of the International Monetary Fund, and Simeon Djankov, the director of the Financial Markets Group at the London School of Economics and former Minister of Finance of Bulgaria.
Starting on Dec 4th, delegates from the project's partners countries gathered for three full days of working sessions and discussed a number of study cases of small medium enterprises (SMEs) across Europe and their path towards embracing Circular Economy.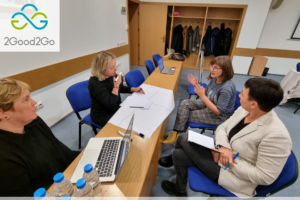 Amon
g the SMEs case studies presented, several examples from the Italian side, which were interviewed by FTS in previous months.  These small medium enterprises (SMEs), such as the Tuscany-based Antiba Luxury Leather Tannery, Agribios, Conceria Sciarada Industria Conciaria, Vivai Stanghini, and others, provided FTS precious insight into their visions, policies and actions taken towards their transformation towards sustainability and circularity.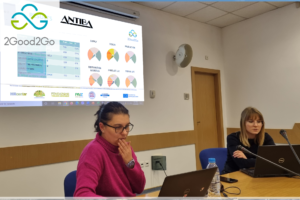 The LTTA meeting hence represented a concrete opportunity to analyze real cases exploring knowledge and feasibility gaps, share feedback from entrepreneurs and business communities, and translate all that in effective guidelines and working tools.
Wednesday workshops were organized and conducted by Simone Pagni delegate of Fondazione Toscana Sostenibile, along with Carla Sabatini and Manuella Walker.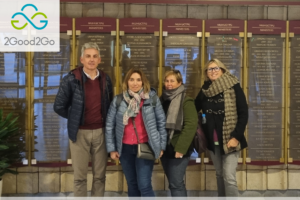 Next meeting in Italy in May 2023, which will see the involvement among others of the University Scuola Superiore di Studi Universitari e Perfezionamento Sant'Anna in Pisa.